Testimonials
Model 1133A Testimonials:
---

"We hereby confirm that 10 PMU's of Model 1133A Power Sentinel from Arbiter Systems Inc. were installed to the Estonian transmission system. These PMU's are installed to the WAMS system from the company Elpros d.o.o. using software WAProtector. The Estonian WAMS system is able to observe and perform analysis for possible inter-area oscillations, system separation and synchronization, black-start observation and analysis and from appropriate signals or information to system operations in the case parameters derating. The Estonian WAMS system is able to communicate with other neighboring WAMS systems (Russian, Latvian and Lithuanian), exchange data and other information, have cyclic database of parameters for 14 days with 20 ms resolution, events database for 10000 records and oscillographic database for disturbance recording."
Full version of Elering testimonial.
---

"The instrument transformers in the Swedish 220 kV and 400 kV transmission grid substations have their accuracy verified on regular six year cycle. The Swedish metrology lab "SP" has performed the accuracy verification using Arbiter Systems Inc. Model 1133A Power Sentinels since 2005. The Model 1133A has proven itself to be a very good aid with its short time to reach stability, good data synchronization between 1133As since the comparison is both for phase angle and amplitude, and its ability to be battery powered."
Full version of Swedish Metrology Lab "SP" testimonial.
---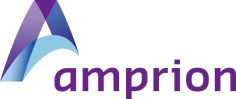 "Amprion* has installed Arbiter PMU's (Model 1133A) in various substations on its 380 kV grid for the purpose of Amprions Wide Area Monitoring System (WAMS). According to Amprion information these PMU's meet all requirements and have so for over three years. The PMU's are connected successfully to a WAM system supplied by ELPROS Electronic and Programming Systems Ltd."
*) Amprion GmbH operates a transmission system with the voltage levels of 380.000 and 220.000 volts. The key task of its some 900 employees is to transmit electricity at competitive prices safely and reliably any time. With a length of around 11.000 kilometres and some 160 substations between Lower Saxony and the border to Switzerland and Austria, their extra-high voltage transmission system is the largest in Germany. The system connects power plants with the load centres and at the same time is an important pillar of the German and European transmission grid. Through its central position in Europe, the transmission system operated by Amprion is an important hub for electricity trading between Northern and Southern as well as Eastern and Western Europe. Amprion is responsible for one of the largest grid areas in Europe and assumes an important task in the european interconnected system.
---