Accessories - AS0019501 Calibration Gas - Instrument Air - Case of 12
Summary Information
Summary Information is not available
Full Description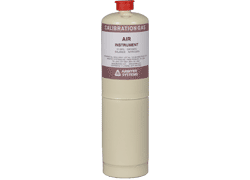 Case of 12 - Calibration Gas - Instrument Air (Air Zero Grade) used during Field Calibration of the Model 921A.
These bottles are not refillable but are recyclable.
Ships from factory FedEx Ground ONLY. Reshipping this non-flammable calibration gas through common carrier requires hazardous materials certification because the container pressure is greater than 40 psi.
MSDS list.
BACK