Accessories - 815AT-8 Model 815 Fused Safety Voltage Probe Lead Set
Summary Information
The 815 series lead sets feature color coordinated, gold-plated, 4-mm, safety-shrouded, stackable banana plugs on both ends of the lead(s), and come standard with plug-on accessories.
Full Description
Made with our super flexible #16 AWG, fine strand, rope lay conductors, the 815 series Fused Safety Voltage Leads are available in single lead, single phase, or three-phase 4-wire lead sets.
The fuse feature provides 200,000 amps interrupting capacity for improved safety with high fault energy feeder or service entrance circuits. The neutral is not fused. NOT for use in current-transformer circuits, except for burden voltage (non-current-carrying) tests.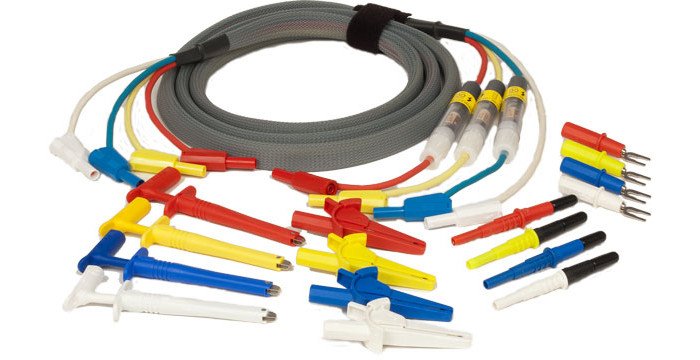 Click here for specifications and part number configuration.
BACK