Accessories - 817AT-8 3-Phase Clamp-On CT Lead Set
Summary Information
Used in conjunction with a clamp-on CT.
Full Description
Made with our super flexible #16 AWG, fine strand, rope lay conductors, the 817 series CT Leads consist of color coordinated single-phase pairs equipped with a gold-plated, 4-mm, unshrouded banana connector on one end and a gold-plated, 4-mm, safety-shrouded, stackable banana connector on the other end. Each pair is enclosed in gray PET armor and come with a hook and loop lashing strap. Conductors are color coded for fast, safe identification and use.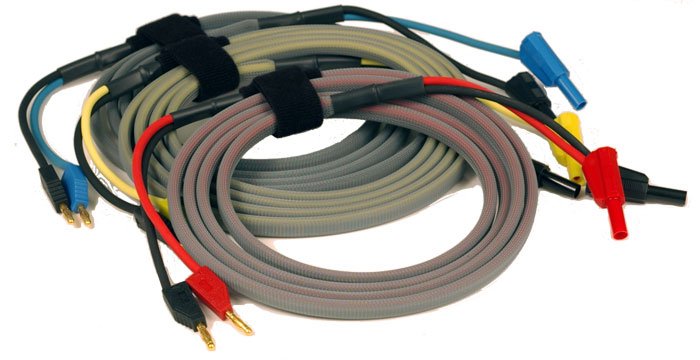 The 817 series represents Arbiter's in-house constructed CT lead sets. We also offer Shielded CT leads (CA0013800, CA0014300, CA0029000). Additionally, Arbiter offers the CA0027100 for use with the Model 928A, and the CA0027200 for use with the Model 933A with the Option 03 Input Module. Contact an Arbiter Systems sales associate or your factory representative for more information about the choosing the lead set that best meets your requirements.
BACK